The sort of camera you buy depends on what you want to do with it and how much money you have to spend.
There are three main categories of digital cameras.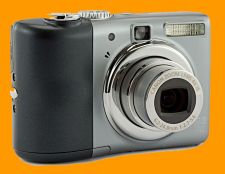 1. Point and shoot
"Point and shoot" cameras are small, light and easy to use. They are compact which means they don't come with any accessories like extra lenses. They are fully automatic so you don't need to learn a lot about the technical side of photography to use them. These days, the most common point and shoot camera is in fact found in mobile telephones. As technology improves these phone cameras are able to take better photographs. Some cameras even come with hot keys to adjust manual camera functions and perform basic photographic editing tasks. Point and shoot cameras are the cheapest range of cameras. But remember, as with most things in life, the more you spend, the better quality you get.
2. Advanced digital cameras
These cameras are more expensive than the "point and shoot" cameras. They are usually a little larger and more solid than the point and shoot variety. They come with more manual features. This means you can make some more of your own decisions about focus and exposure.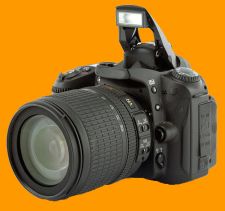 3. Digital Single Lens Reflex (SLR) Cameras
These are the top of the range digital cameras. They are the types of cameras that professional photographers use. They have fully manual and automatic settings. They can be fitted with different sorts of lenses. Different lenses are used for special types of photography like taking extreme close-ups or taking fast action sports photos. Usually you need to buy these lenses separately.
When thinking about buying a camera you will also need to decide how many megapixels your camera should have.

Megapixels are the tiny light sensitive photo sensors that a digital camera uses to record the picture. The higher the megapixel value of the camera, the higher the resolution or detail you can capture in your photograph.

A megapixel (MP) is one million pixels or dots of information in a photograph. Cameras come in a range from 2 megapixels right up to 12 megapixels. Cameras with higher megapixel values allow you to print larger images and have sharper, better quality photos. For example, a 12 megapixel camera will have better detail than a 6 megapixel camera.
If you only want to display your photos on a computer screen then you can just get by with a 2 megapixel camera.

If you think you want to print your photographs then you may be better off with a 5 megapixel camera or above.