ARED stands for Application for Rapid E-learning Development. It is a tool that is designed to help teachers and trainers who have basic computer skills, to build their own e-learning resources. The finished resources can be used on a CD-ROM, inserted into a website or integrated into a Learning Management System. Once you know how to use it, the resources are also easily updated.
Installing ARED
To use ARED you will first of all need to install the software. You can download the ARED software from the Australian Flexible Learning Framework here. This download also includes the User Manual for ARED which you can refer to for detailed instructions about how to use each tool.
All the files for ARED will be downloaded to your chosen location in a zipped folder. If you don't already have any software to for unzipping folders, you may need to also download free unzipping software such as PowerArchiver. It can be found at http://www.powerarchiver.com/download/
Once you have unzipped the ARED folder, double click on the install.exe file. A Set-up Wizard will help you to install the software. To launch ARED, double click on the ARED icon. The ARED Administration tool will appear.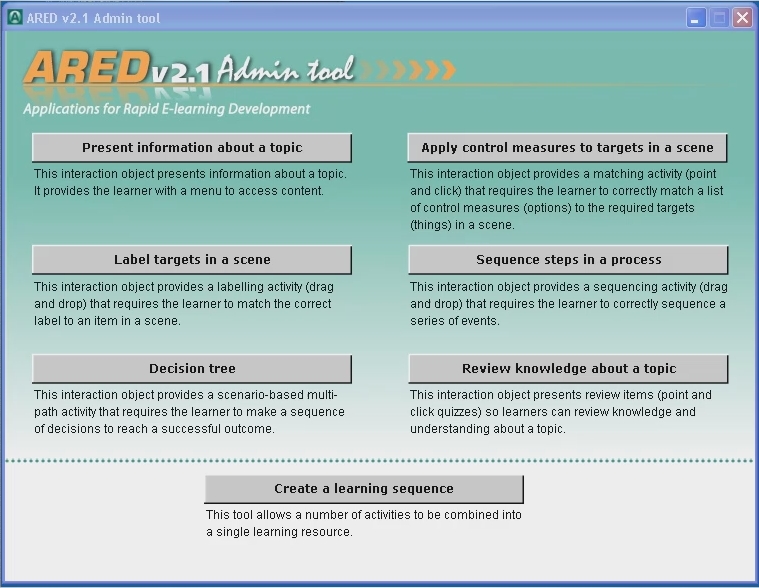 This is the ARED Administration tool. Here you will find six types of learning activities called interactive objects. You can use these to create your own e-learning resource. Click on the demonstrations buttons to see how to use the interactive objects.